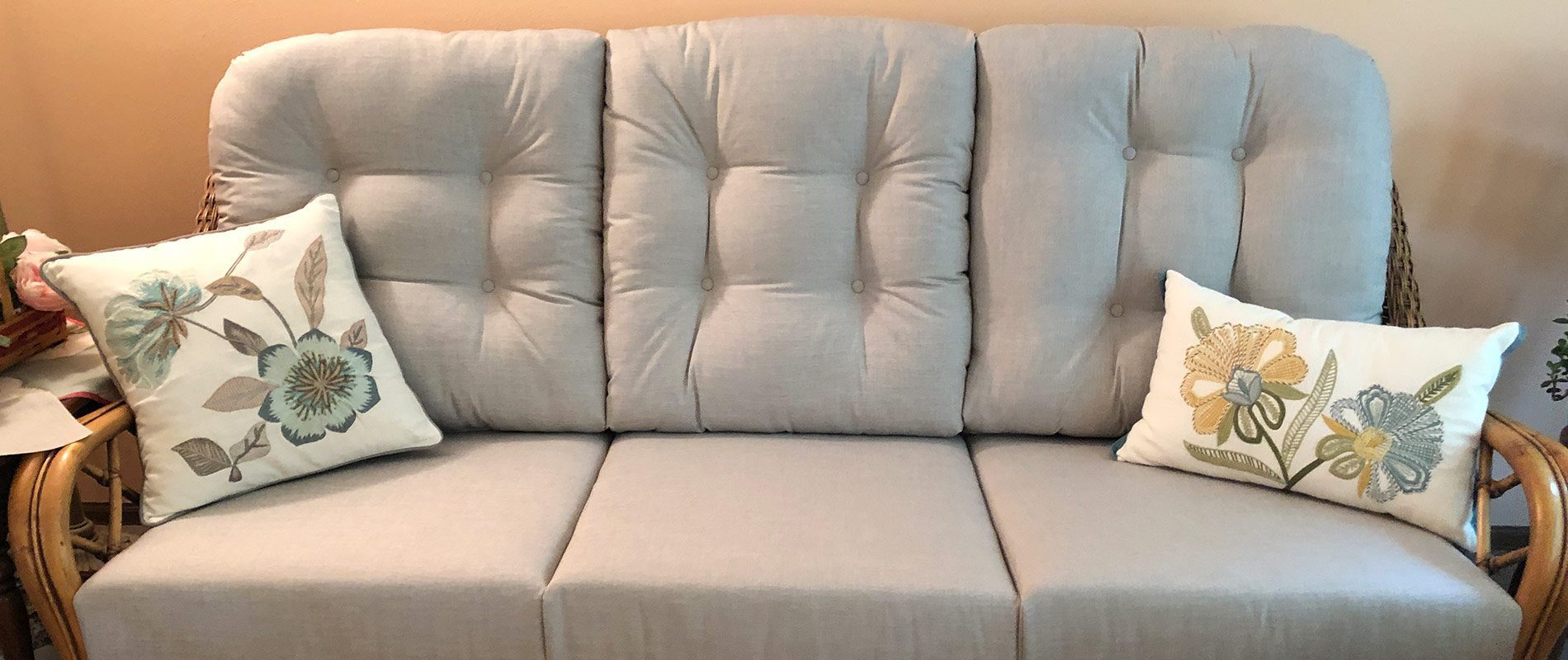 Are you searching for outdoor patio cushions or outdoor lounge chair cushions? How about indoor or outdoor wicker or rattan furniture cushions? And are you unsure of the furniture's manufacturer? You don't have to know what brand of furniture you have—you can browse through cushions by type and find precisely what you need. You'll find that each cushion has dimensions listed. Please double-check your furniture measurements to be sure you're ordering the correct cushion. It's important to measure the furniture rather than the old cushions because cushions flatten. If you have questions, please contact us.
Order Quick Ship Cushions
Featured Cushions by Type
Indoor and Outdoor Furniture Cushions
After years of providing comfort for lazy Saturday mornings sipping coffee, fun family gatherings, and everything in between, the cushions and pillows on your furniture have seen better days.
Maybe you're hesitant to order new cushions because you don't know the furniture's brand name and you want a perfect fit. With a wide variety of sofas, loveseats, chairs, ottomans, and more, you can find the right patio cushions without having to know the brand name.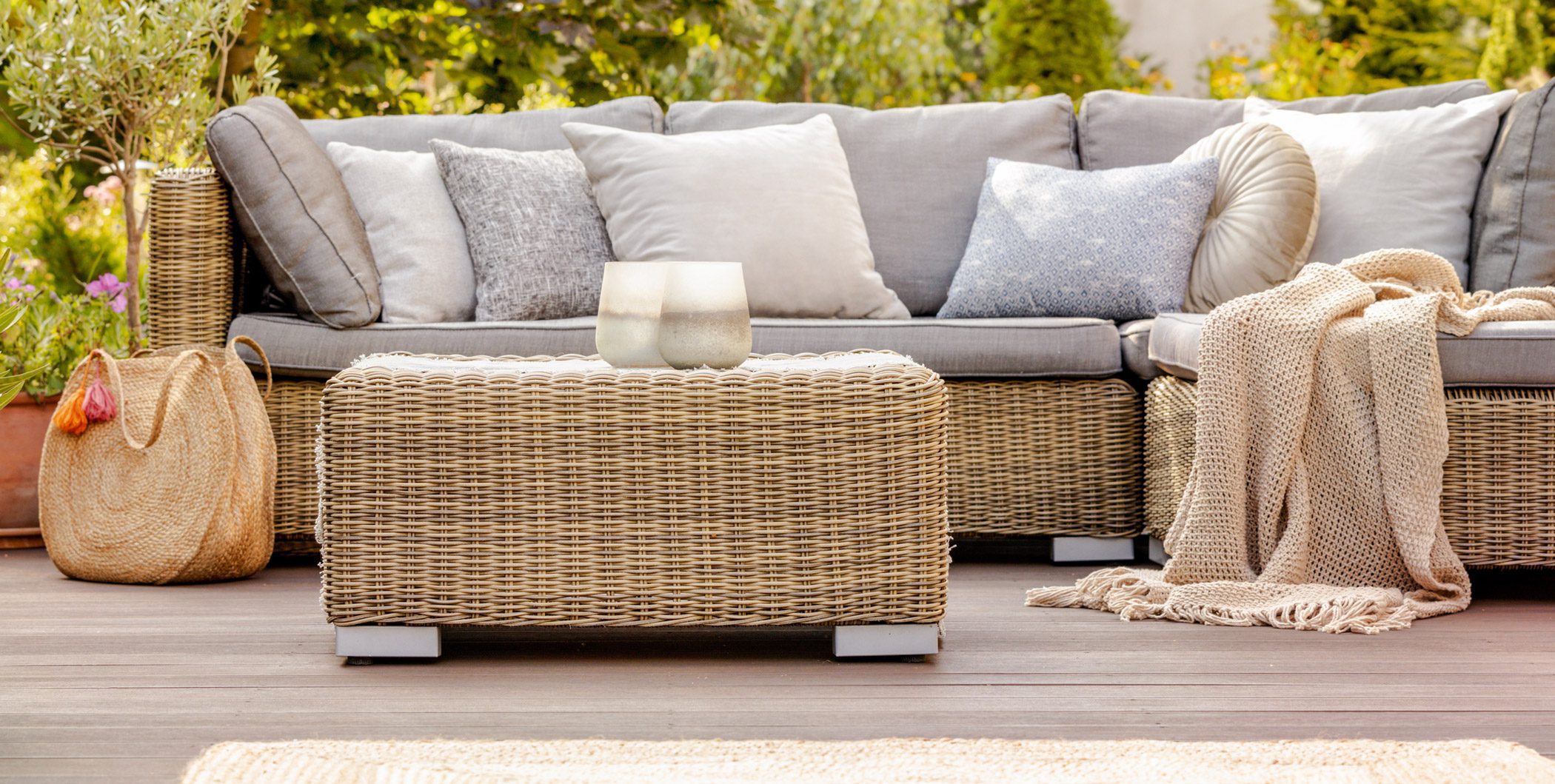 Type or Size Cushion You Need?
At Cushions by Wicker Imports, we can custom-manufacture outdoor patio or indoor seating or bench cushions to your specifications. We will guide you in taking measurements to ensure you're getting the exact size you need and the look you want.
The Cushions by Wicker Imports Difference
Cushions by Wicker Imports make the most comfortable, durable replacement chair cushions. Our seating cushions are made from polyethylene foam wrapped in polyester batting. Our back cushions are stuffed with loose fiber fill for supreme softness.
Choose from a wide selection of outdoor fabrics in various colors and patterns from quality fabric makers like Sunbrella and Waverly.
We manufacture our own cushions right here in Lancaster County, PA. We bypass the middleman and pass the savings on to you.
You're welcome to visit our production facility to view cushion samples and full-length 54″ x 48″ fabric swatches by appointment.
We use only American-made foam, fiber, and fabric for our cushions—no imported materials, and they're all 100% USA-made.
We make cushions that are better than the originals in most cases. Our foam is longer lasting and does not flatten out!
We offer you options to save you money. On certain styles, we eliminate the cushion welt, which saves us time so that we can pass the savings on to you!
We specialize in cushion manufacturing for wicker furniture.
Our production is typically faster than our competitors. On average, shipping your custom order takes us two to four weeks in the off-season and four to six weeks during the peak season (April-July).
We are a family business. Your order is very important to us, and we'll do everything we can to meet or exceed your expectations.
Start your order for outdoor patio cushions or indoor chair cushions now and get ready to experience the Cushions by Wicker difference.