Replacement
Indoor & Outdoor Wicker Furniture Cushions
2-4 Week Lead Time
Free Shipping
All Products Made To Order
717-863-9622
Wicker and Rattan Furniture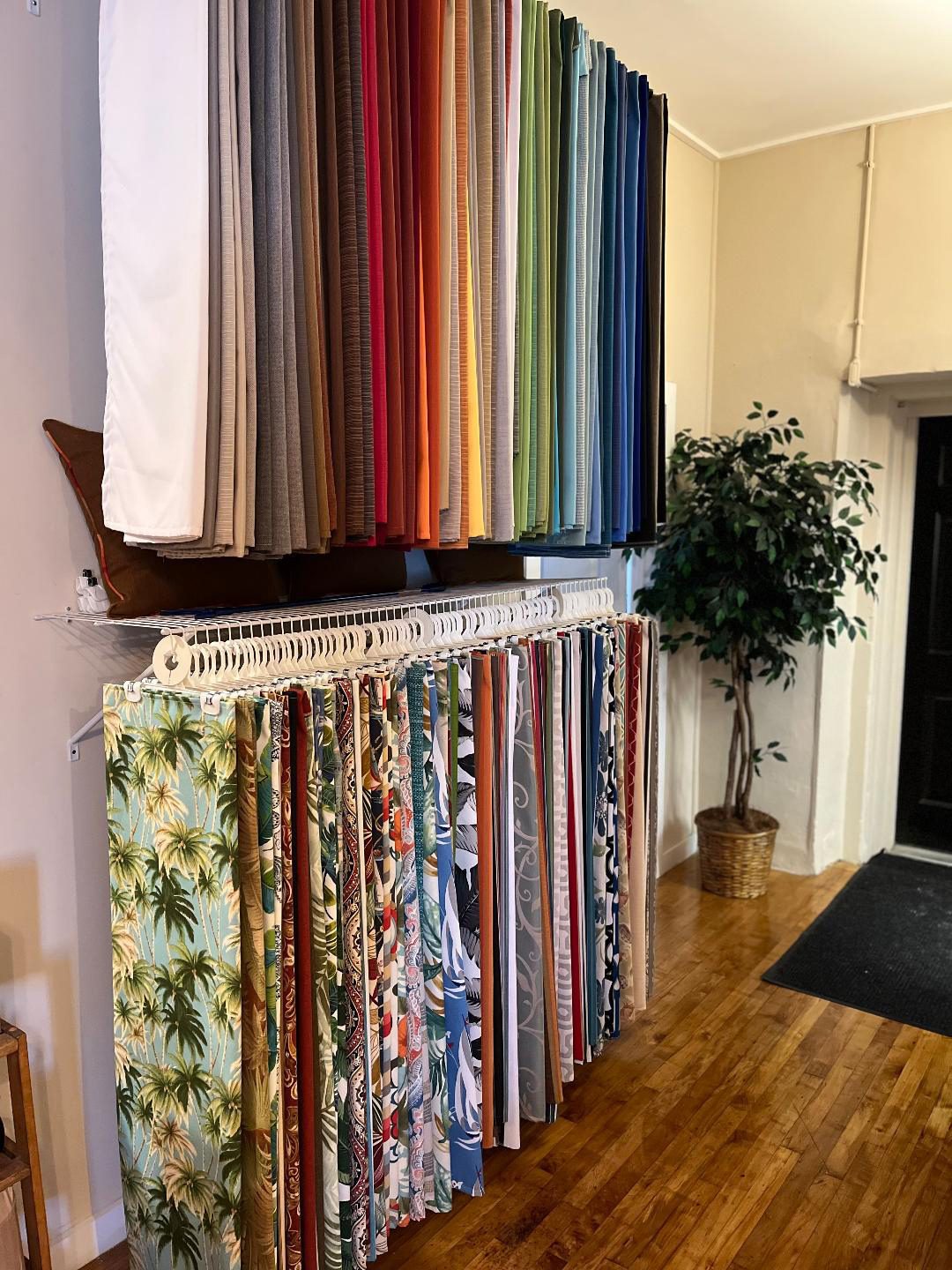 Swatch Fabric Gallery
Select UP TO SIX fabric samples and we'll send them to you for FREE. Samples ship USPS in 1-2 business days.
Fabrics and Styles to Choose From
150+
When you order outdoor wicker furniture cushions from Cushions by Wicker Imports, you will enjoy a nearly endless combination of options.
Choose your indoor/outdoor fabric from more than 150 durable textiles in vibrant solid colors and tasteful patterns, including Sunbrella fabric favorites.
Browse outdoor seat cushions by your patio furniture's manufacturer (Lloyd Flanders, NorthCape, Chasco, Braxton Culler, etc.).
Search for cushions by type (sofa, loveseat, chaise lounge, chair, glider, rocker, ottoman, throw pillows, etc.).
Order custom cushions or cushion sets. We'll guide you through measuring for cushions, including when your furniture isn't a standard size.
Select options to make your outdoor cushions and patio set your own, including buttons and welts.
Replacing Your Outdoor Furniture's Cushions
The cushions on your outdoor (or indoor) wicker or rattan furniture have gone flat. It's no longer pleasing to the eye, and your guests aren't comfortable when seated. You've shopped at local stores and browsed online retailers, but you just can't find the size you need, the quality you want, or a fabric you love.
What's next? Should you buy new furniture even though yours is still in great shape? Should you settle for low-quality cushions for wicker chairs? Or choose a pattern or color you don't love? And be forced to redesign your entire space around those new cushions?
Stop. None of that has to happen. In fact, you can have high quality indoor or outdoor furniture cushions that complement your space, make your guests feel right at home, and last for years to come.
At Cushions by Wicker Imports, we want you to smile every time you see your outdoor furniture. We want you to look forward to spending time reading, lounging, or entertaining with that furniture as your space's focal point.
You can have all of that. And we'll help make it happen.
Our Outdoor Wicker Furniture Cushions
You have invested in beautiful outdoor wicker, indoor rattan, or other type of furniture. It's time to replace the sofa and chair cushions.
Where will you go? What will you choose?
If you're like most of our loyal customers, you want something that will look attractive, feel comfortable, and last a long time—all for a great value. You'll want to impress your guests and make your outdoor space feel like home—inviting and so relaxing.
Here's what our customers have to say about their made-to-order replacement cushions from Cushions by Wicker Imports:
Cushions by Wicker Imports
Who is the company you're about to purchase outdoor wicker furniture cushions from? We are a family-owned and operated business that uses American-made textiles and other materials to manufacture all our made-to-order and custom cushions in our Ephrata, PA, facility.
Find out how our family is committed to serving yours!
Beautiful Cushions That Make Your Furniture Look Brand New
Your home is your pride and joy, and you only want the very best. You have a vision for your outdoor space. You have colors in mind that will brighten, anchor, or complement your patio, porch, deck, or three-season room.
At Cushions by Wicker Imports, it's our mission to help you make that vision a reality. You have the good taste and the imagination—and we have the experience and the attention to detail to make it happen.
Since 1975, we had provided quality wicker and rattan furniture. And since 2008, we have been manufacturing the cushions to make those pieces timeless. Our customer satisfaction rating is impressive. That's because we provide the quality you want with the helpful assistance you need.
Why settle for anything less? Contact us with questions, or start your outdoor wicker furniture cushion order now!
Just Answer a Few Questions
Here are a few questions that will help you when ordering cushions for wicker chairs:
Do you know your patio furniture's manufacturer? If so, go directly to Lloyd Flanders , NorthCape, or Other Manufacturers. We know the sizes for each of their pieces and will make your cushions to order using the fabric you choose.
If you don't see your patio set's manufacturer, you can search by cushion type.
If you can't find the type of wicker replacement cushions you need, then you can measure and order custom-sized cushions.
And finally, we welcome you to contact us for assistance if you have any questions during the measuring or ordering process.